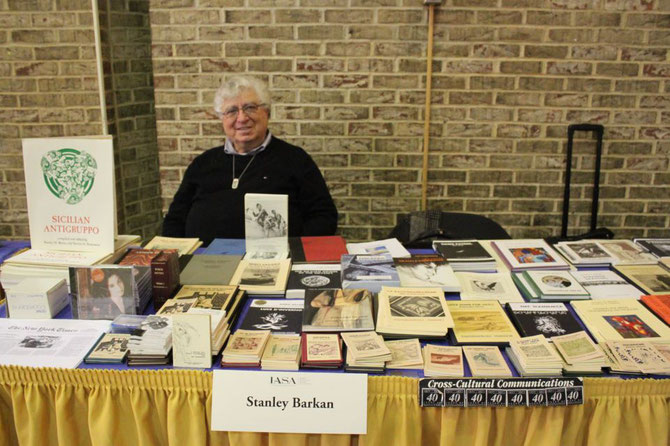 CROSS-CULTURAL COMMUNICATIONS
in cooperation with
THE SEVENTH QUARRY
THE FERAL PRESS
KOREAN EXPATRIATE LITERATURE
IMMAGINE & POESIA
SHABDAGUCHA
VOICES ISRAEL
THE GROLIER POETRY BOOK SHOP
KRYTKA LITERACKA
photo op with new books at
POETS HOUSE 24TH ANNUAL SHOWCASE
10 RIVER TERRACE, NYC 10282
SATURDAY, NOON, JULY 16, 2016
hosted
in person by
STANLEY H. BARKAN
HASSANAL ABDULLAH
JOAN & JOHN DIGBY
in spirit and/or exhibit by
HELEN BAR-LEV
LIDIA CHIARELLI
YOON-HO CHO
PETER THABIT JONES
IFEANYI A. MENKITI
TOMASZ MAREK SOBIERAJ
Contact  cccpoetry@aol.com (516) 868-5635
followed by
IN MEMORIAM READINGS FOR CCC AUTHORS
BY THE HUDSON IN FULL VIEW OF THE STATUE OF LIBERTY FOR
ISAAC ASIMOV * STANLEY KUNITZ  * AERONWY THOMAS  * GREGORY RABASSA  
GEORGINE "TINEKE" SANDERS  * LEO VROMAN * TALâT SAIT HALMAN
ADAM SZYPER * ALEKSEY DAYEN * NAZRUL ISLAM NAZ * JOHN E. COWEN
MENKE KATZ * KO WON * SOICHI KATO * GABRIEL PREIL * JOZO  BOSHKOVSKI
IGNAZIO APOLLONI * NAT & NINA SCAMMACCA * ROLANDO CERTA * RAYMOND R. PATTERSON
AARON KRAMER  * EVA FEILER * GEORGE ZIMMERMAN * SAUL GILSON * D. H. MELHEM
NANCY FESTINGER * FERNAND MOUTET * ALFRED VAN LOEN * MANUEL VAN LOGGEM
followed by
LUNCH TOGETHER AT A NEARBY RESTAURANT
participants
 in person include
FUAD ATTAL * MARIA BENNETT * JOHN A. BRENNAN * KRISTINE DOLL
MIKE GRAVES * ALYSSA A. LAPPENMARK POLYAKOV * NINO PROVENZANO  NAZNIN SEAMON * PREETY SENGUMPTA * BILL WOLAK
in spirit and/or in exhibit
HONG AI BAI * LAURA BOSS * JOHN DOTSON * ISAAC GOLDEMBERG * ADEL GORGY
ANIELA & JERZY GREGOREK * MARY GREGORY * THEOFIL HALAMA *  OLIMPIA IACOB
CAROLYN MARY KLEEFELD * SILVIA KOFLER * NAOSHI KORIYAMA * DARIUSZ TOMASZ LEBIODA * VLADIMER LEVCHEV
KYUNG-NYUN KIM RICHARDS  * MARCO SCALABRINO * MARSHA SOLOMON * GERMAIN DROOGENBROODT
MARIA MAZZIOTTI GILLAN * ALDO TAMBELLINI * BISSERA VIDENOVA *  VANTZETI VASSILEV
---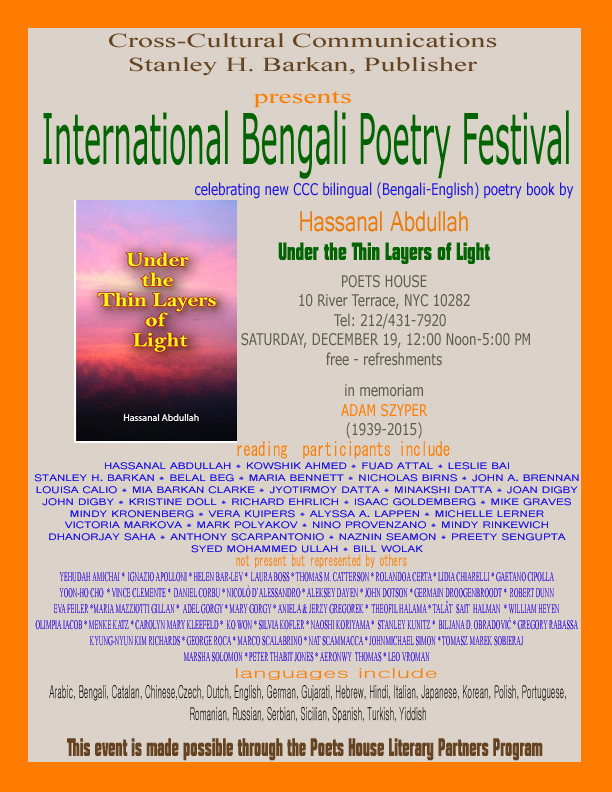 ---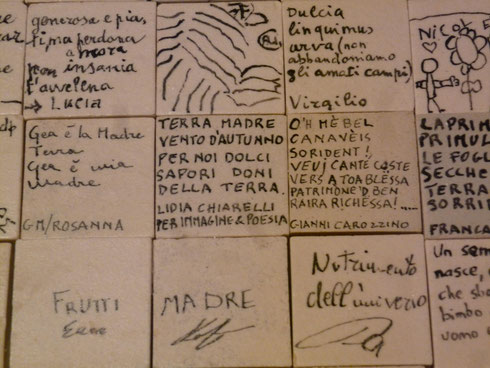 TERRA MADRE
 
Vento d'autunno
  per noi dolci sapori
doni della Terra
Lidia Chiarelli
per IMMAGINE & POESIA
Haiku in esposizione nell'opera ARTE D'ARTE PLURALE di Anna Borrattaz alla 55a MOSTRA DELLA CERAMICA di CASTELLAMONTE 
MUSEO DELLA CERAMICA - PALAZZO DEI CONTI BOTTON
  giugno-settembre 2015
---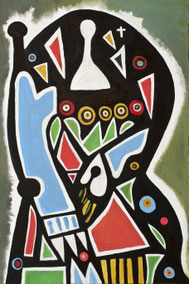 Art Cover by Carolyn Mary Kleefeld
Shabdaguchha
in cooperation with
Cross-Cultural Communications
presents
"BENGALI INTERNATIONAL POETRY FESTIVAL"
POETS HOUSE
10 River Terrace, NYC 10282
TeL 212/431-7920
SATURDAY, APRIL 11, 2:00-5:30 PM
hosted by
Hassanal Abdullah & Stanley H. Barkan
includes
special reading of Hassanal Abdullah's new forthcoming book
UNDER THE THIN LAYERS OF LIGHT
(Cross-Cultural Communications, 2015)
Dedicated to Bangladesh-born US citizen, Freethinker, and Founder of mukto-mona.com
murdered by Islamic fundamentalists after attending the book fair in Dhaka, February, 2015
multilingual reading
FUAD ATTAL (Arabic) * FARUQUE AZAM (Bengali)* HONG AI BAI (Chinese, Korean)
PURABI BASU (Bengali) * SULTAN CATTO (Turkish) * MIA BARKAN CLARKE (English)
JYOTIMOY DATTA (Bengali) * JYOTIPRAKASH DATTA (Bengali) * MINAKSHI DATTA (Bengali)
JOAN DIGBY (English) * JOHN DIGBY (English) * CHARLES FISHMAN (English)
MIKE GRAVES (English) * PETER THABIT JONES (English, from Wales)
SANG-HEE KWAK (Korean) * NINO PROVENZANO (Italian, Sicilian)
MINDY RINKEWICH (Polish, Russian, Yiddish) * NAZNIN SEAMON (Bengali)
also
Book and Art & Photography Exhibit
Gianpiero Actis, Helen Bar-Lev, Lidia Chiarelli, Adel Gorgy, Carolyn Mary Kleefeld, Mark Polyakov, Marsha Solomon
Refreshments
Free – Donations welcome
---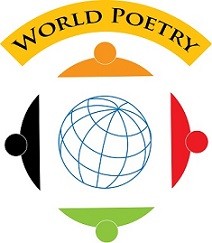 The Fourth World Poetry Canada International Peace Festival
Lidia Chiarelli features as one of the 
World Poetry Empowered Poets 
and her poem "The Polyglot Sea" has been selected as a "Gift Poem" .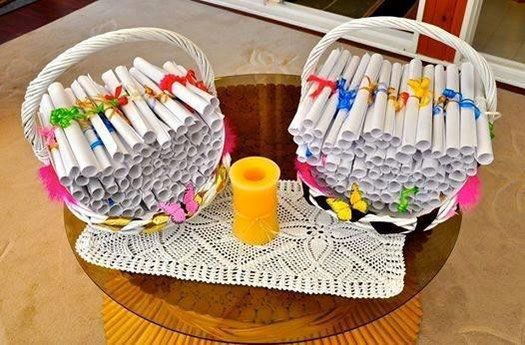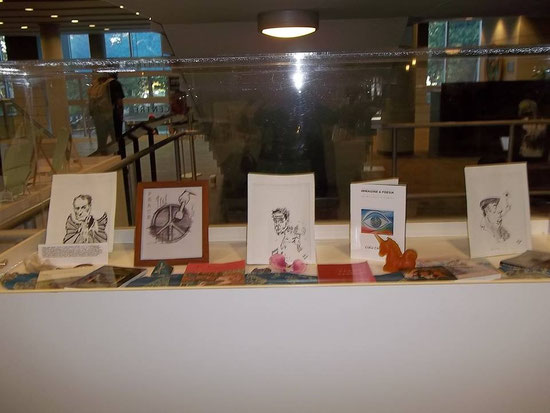 Reading Poetico a Vinovo
LOC definitiva.pdf
Documento Adobe Acrobat
510.5 KB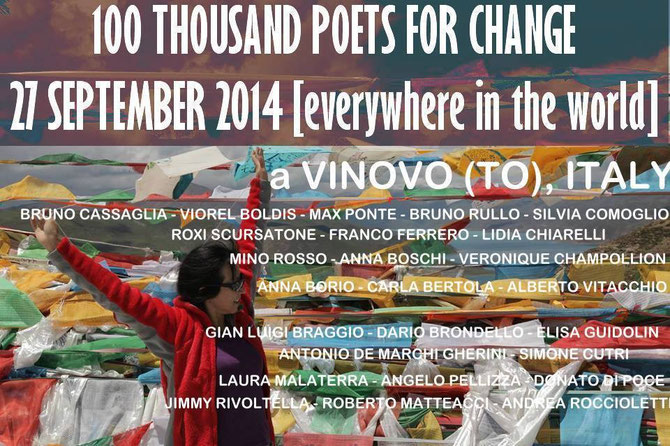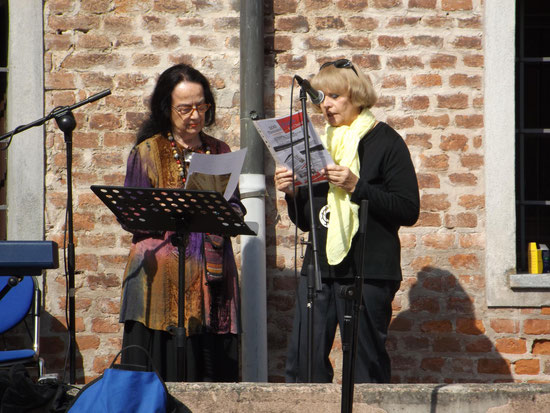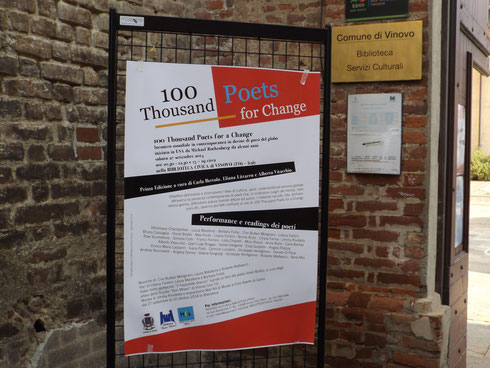 Poets House Showcase Catalog 2014
POETS_HOUSE_SHOWCASE.pdf
Documento Adobe Acrobat
260.5 KB
Cross-Cultural Communications at Poets House Showcase - June 2014
POETS_HOUSE_SHOWCASE_6.pdf
Documento Adobe Acrobat
683.5 KB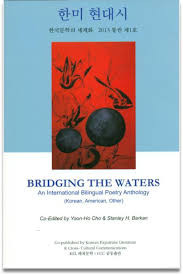 Date and Time: April 12, 2014, 12 noon Event Location: Elizabeth Kray Hall
POETS HOUSE, 10 River Terrace, NYC 10282 Tel: 212/431-7920
Admission: Free, including refreshments, and Open to the Public
Join Cross-Cultural Communications and Korean Expatriate Literature in celebrating the publication Bridging the Waters: An International Bilingual Poetry Anthology (Korean, American, Other) (2013), as part of a celebration of Korean poetry in exchange with poets from all parts of the world.
Stanley H. Barkan, poet/publisher of Cross-Cultural Communications, and Yoon-Ho Cho, poet/publisher of Korean Expatriate literature will introduce the multilingual event, featuring many of the poets and translators included in the anthology and/or other CCC/KEL publications, reading in their original language (Arabic, Bengali, Bukusu, Bulgarian, Catalan, Dutch, German, Gujurati, Hebrew, Hindi, Italian, Japanese, Persian, Russian, Serbian, Sicilian, Spanish, Swahili, Tungen, Turkish, Yiddish), in English and English translation, and Korean and Korean translation.
These include in person or *represented by other participants or just with their creative work:
AMERICAN POETS & TRANSLATORS: Maria Bennett, Laura Boss, Mia Barkan Clarke, *Joan Digby, Arthur Dobrin, Kristine Doll, *John Dotson, Charles Fishman, Maria Mazziotti Gillan, *David Gershator, Jim Gwyn, Leigh Harrison,*William Heyen, Lisa Horowitz, *Carolyn Mary Kleefeld, Alyssa Lappen, *Genine Lentine, Robin Metz, *Sheryl St. Germain, Dan Shapiro, *Hal Sirowitz, *Neal Whitman, Barbara Wind, Bill Wolak
INTERNATIONAL POETS & TRANSLATORS & PERFORMERS & ARTISTS: Hassanal Abdullah, *Luis Alberto Ambroggio, Fuad Attal, Rita Balmina, Bebe Barkan, Mark Barkan, *Helen Bar-Lev, Sultan Catto, *Lidia Chiarelli, *Aura Christi (tr. Olimpia Iacob), David Curzon, *Nicolò D'Alessandro, *John Digby, *Isaac Goldemberg, *Adel Gorgy, *Mary Gorgy, *Mahmood Karimi-Hakak, Michael Khakula, Dorcas Kiptoo, Silvia Kofler, *Naoshi Koriyama, Biljana D. Obradović, Mark Polyakov, Nino Provenzano, Mindy Rinkewich, *Georgine Sanders, Preety Sengupta, *Johnmichael Simon, *Marsha Solomon, *Aldo Tambellini, Peter Thabit Jones, *Tchouki, *Vantzeti Vassilev, Bissera Videnova, *Tino Villanueva
KOREAN-AMERICAN POETS & TRANSLATORS & PERFORMERS: SoHyun Bae, Chung-Ha Cho, Kwang-ryul Cho, Yoon-Ho Cho, Song Soon Kim, Sang-Hee Kwak, Byoung K. Park, Kyung-Nyun Kim Richards, Rachel S. Rhee, Christina Shin, Irene S. Yoon
This event is dedicated in memoriam to Cho Ji-hoon (1920-1968), Ko Won (1925-2008), & Leo Vroman (1915-2014).
The sponsors are grateful for the cooperation of Robert Turley, Director of The Korean Art Society.
This event is made possible in part through the Poets House Literary Partners Program
Event Sponsored by: Cross-Cultural Communications and Korean Expatriate Literature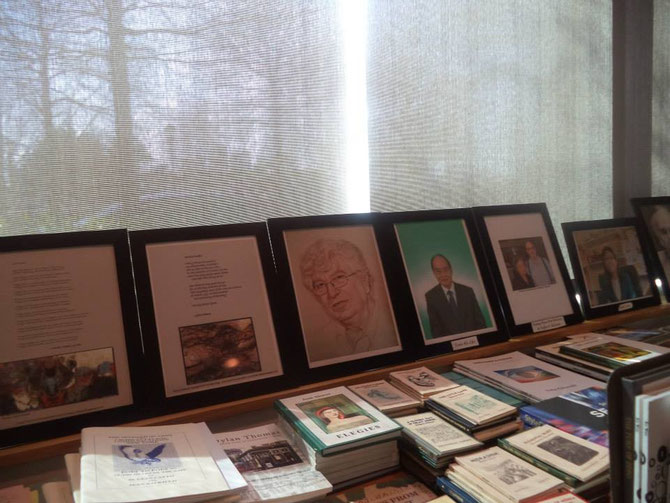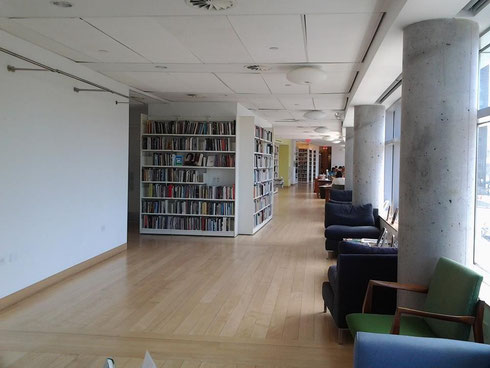 April 11, 2014 -  POETS HOUSE NYC
From artist  Adel Gorgy's report :
...I also spoke of how you, Lidia Chiarelli in Torino Italy, were the spark that ignited the process of collaborations starting with Aeronwy, then Peter and then Stanley, and how the collaborations published as broadsides with Stanley and CCC are also published by you and Immagine&Poesia. Many of the poets that I have collaborated with were present. Among them were Stanley, Peter, Kristine Doll, Sultan Catto, Hassanal Abdullah, Robin Metz, and of course the very special and very dear to all, Lidia Chiarelli, and both Stanley and I stated that you were with us in spirit celebrating this occasion. I also stated that Stanley published your/our first book in the United States.